ПОХОЖИЕ ВИДЕОРОЛИКИ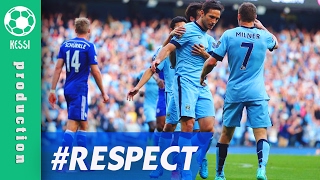 4 лет назад
✔ Football respect, emotion, fair play moments complication. This is football, football is nothing without RESPECT. Motivational video for you. Football is not only the game on the ground, but also emotions, respect and humanity. ► If you like my videos, please SUBSCRIBE for more top videos. THANK YOU! FOLLOW ME ●Facebook: https://www.facebook.com/kessifootball ●Twitter: https://twitter.com/kdmessi ♫♫ Song: 1. River Flows in You - Yiruma 2. Jump Street Soundtrack - Nathis 3. Kiss The Rain - Yiruma COPYRIGHT DISCLAIMER: This video is fair use under U.S. copyright law because it is noncommercial and transformative in nature, uses no more of the original than necessary, and has no negative effect on the market for the original work. Copyright Disclaimer Under Section 107 of the Copyright Act 1976, allowance is made for "fair use" for purposes such as criticism, comment, news reporting, teaching, scholarship, and research. Fair use is a use permitted by copyright statute that might otherwise be infringing. Non-profit, educational or personal use tips the balance in favor of fair use." I DO NOT OWN ANY COPYRIGHTS. All rights goes to their respective owners No copyright infringement intended. IMPORTANT If you have any issue with the content used in my channel or you find something that belongs to you, before you claim it to youtube, please SEND ME A MESSAGE and i will DELETE it right away. Thanks for understanding.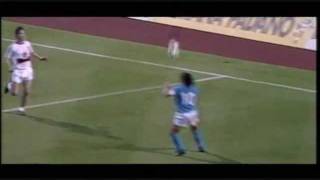 8 лет назад
Maradona's best goals and actions with Napoli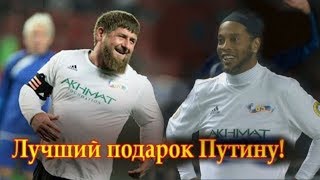 1 лет назад
Чемпионы! Кадыров и Рональдиньо забили голы итальянцам! Россия 6-3 Италия ► ПОДПИШИСЬ НА КАНАЛ И СТАВЬ ЛАЙК ♫ Музыка - Cataclysmic Molten Core Он приехал. Он показал свой уровень. Волшебник в России 07.10.2017 ГРУППА ВК - https://vk.com/madridista_channel INSTAGRAM - https://www.instagram.com/madridista_chan/ АДМИН КАНАЛА - https://vk.com/madridista_chan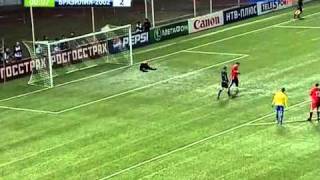 8 лет назад
Экспериментальный жанр. Спецрепортаж о матче века: сборная Рамзана Ахматовича против сборной Бразилии образца 2002 (а точнее, образца 1994).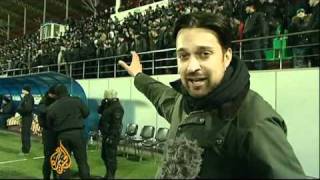 8 лет назад
Brazil and Chechnya may be unlikely sporting rivals, but that did not deter Ramzan Kadyrov, the controversial leader of Chechnya, setting up a football match against some of Brazil's biggest football stars. And as Al Jazeera's Neave Barker reports, Kadyrov himself led the local team onto the pitch.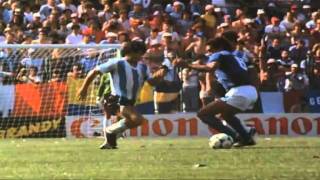 7 лет назад
Звёзды мирового футбола: Пеле и Марадона (Pele and Diego Maradona) - 2012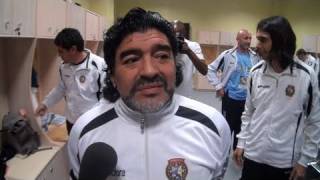 8 лет назад
Des anciennes stars du ballon rond ont disputé un match à l'occasion de l'inauguration d'un stade à Grozny. Invitées par le président Kadyrov, des légendes telles que Maradona, Figo ou Barthez ont rechaussé les crampons le temps d'une rencontre amicale.
8 лет назад
It is the biggest arena in southern Russia with a capacity of 30 thousand. And will be the new home of Russian premier league team Terek Grozny. Apart from Maradona other big names included French world cup winner Fabien Bartez and Portugal's Luis Figo. As well as former England stars Robbie Fowler and Steve McManaman. It was organized by Chechen leader Ramzan Kadyrov - who put out his own eleven.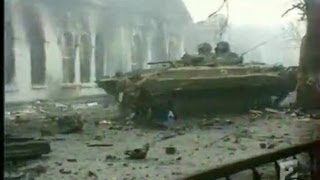 6 лет назад
24 octobre 2002 Montage d'archives. Rétrospective de la guerre en Tchétchénie, depuis 1994.Commentaire sur images d'archives.[Source : Prompteur France 2] -- Pour mieux comprendre ce coup de force il faut revenir à l'histoire d'une guerre oubliée sur laquelle l'occident ferme les yeux . Quelques points de repère . La Tchétchénie est un territoire grand comme 4 départements français , peuplé d'un million d'habitants environ.. mais qui a une importance stratégique pour l'exportation du pétrole du Caucase. Les tchétchènes connaissent la domination russe depuis des siècles. En 1991 avec l'effondrement de l'union soviétique, ils ont cru leur heure arrivée.. mais leur déclaration d'indépendance a été rejetée par Moscou. Deux guerres s'en sont suivies.. Giles RABINE Images d'archive INA Institut National de l'Audiovisuel http://www.ina.fr Institut National de l'Audiovisuel http://www.ina.fr Abonnez-vous http://www.youtube.com/subscription_center?add_user=Inahistoire #INA #Histoire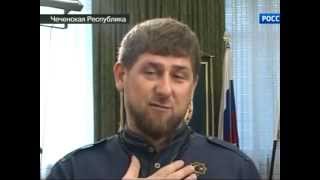 6 лет назад
Рамзан Кадыров извинился перед футбольным миром